Barry Burrows, MSc MC CHt CCC, is an experienced therapist trained in occupational and counselling psychology.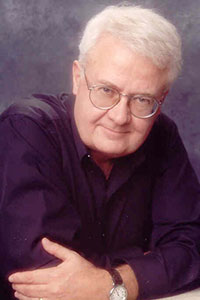 He holds the designation Canada Certified Counsellor with the Canadian Counselling and Psychotherapy Association and is a member of the Ontario Association of Consultants, Counsellors, Psychometrists and Psychotherapists, and the Canadian Psychological Association.
His areas of focus include client-centred, solution-focused brief therapy, cognitive behavioural therapy and hypnotherapy, supporting individuals, couples, and families.
Barry's supportive and engaging style encourages a strong working relationship with clients as they deal with challenges in life transitions, relationships, and the workplace. He also works with clients having difficulties with sexual issues, habit change, challenges to esteem and self-concept, and who are experiencing excessive stress at work or at home. Parenting skills training, communications, assertiveness, anger management, Transactional Analysis, and conflict resolution approaches are within Barry's areas of competency.
In addition, he has over 20 years of experience in organizational settings involving change initiatives, group decision-making, training and development, and executive coaching. He is also certified in the use of the Myers-Briggs Type Indicator, suicide intervention, and anger management.
Barry's personal interests include martial arts, Yang Style Taiji, meditation and mindfulness, and environmental ethics.